Why Choose Xpress
Garage Door Repair
XPRESS GARAGE DOOR REPAIR SERVICE AREAS:
HUNTLEY,
LAKE IN THE HILLS,
UNION,
WOODSTOCK,
CRYSTAL LAKE,
GILBERTS,
PINGREE GROVE,
CARPENTERSVILLE,
SLEEPY HOLLOW,
CARY,
ALGONQUIN,
ELGIN,
WAUCONDA,
SPRING GROVE,
BARRINGTON,
NORTH BARRINGTON,
SOUTH BARRINGTON,
HAMPSHIRE,
MARENGO,
ELGIN,
SOUTH ELGIN,
ELGIN TOWNSHIP,
SLEEPY HOLLOW,
GILBERTS,
PINGREE GROVE,
CARPENTERSVILLE,
SOUTH BARRINGTON,
HOFFMAN ESTATES,
BARTLETT,
ST. CHARLES,
GENEVA,
BATAVIA,
HAMPSHIRE,
ALGONQUIN,
HUNTLEY,
LAKE IN THE HILLS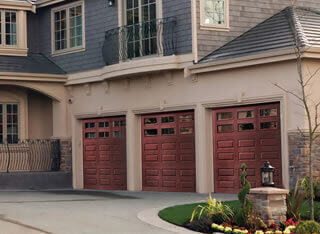 Need help with a High-Performance & Professional Quality Services?
– XPRESS GARAGE DOOR –
Providing Quality Customer Service
Xpress Garage Door Offers Quality Repair Of Garage Doors In Huntley – IL
Xpress Garage Door is an extremely proficient and efficient garage door company in Huntley IL. We have the right skills and training to repair your garage doors in the best manner. We have excellent installers, repairers, sales staff, and customer care unit to satisfy the customers completely. We will repair your doors with quality and durability guaranteed.
We are one of the best garage door companies in Huntley IL. We have an experience of years and the ability to tackle any kind of damage to your garage doors. With our exclusive repairing services, we can fix garage door springs, commercial garage door spring, garage door opener and overhead garage door repair. We are known for exceeding the expectations of our client by giving them more than they imagined.
Learn A Bit More About Our Top-Notch Repairing Services In Huntley IL
We are a company who is the most reliable and fastest among the other garage door repair services. You can search for the best garage door companies near me and you will see our name in the top list.  We are here to help you secure your vehicles, shops, and commercial units with a trust-able and dependable service. You will be amazed to know about our exceptional garage door repair in detail.
Garage door repair
Commercial garage doors
Overhead garage door repair
Garage Door Repair
When you enter your garage late at night from work and park your car in the garage, you notice that the broken spring won't let the door close. You cannot leave your garage open with your car in it. We are offering 24/7 service to fix your garage door opener and springs in Huntley IL. We can also install new garage doors. Call us at any hour and we will be right here.
Commercial Garage Doors
We know how concerned you must be for the safety of your commercial property. Many people park their cars inside the commercial building while they are at work or doing shopping in the commercial center. If the commercial garage door is damaged, it becomes a lot more risky for a loss in Huntley IL. We will repair your commercial garage door broken spring and cables with the best tools
Overhead Garage Door Repair
If you are a shop owner or running a small business, you surely have installed overhead garage doors. If you are dealing with a broken garage spring, cable, or opener, our trained technicians will come at your place and do a quick overhead garage door repair. We understand the value of the safety of your business that is why we offer same day repair.
Why Hire Us?
Our amazing discounts, offers, and benefits are so enticing that you will not be able to resist yourself from hiring us in case of any garage door damage.
Family owned company
24/7 open for repair service
Same day garage door repair service
$35 Off on service call or spring replacement
$120 for any new double door
$60 any new single door
Free wireless keypad with purchase of any new garage door opener.
For details, Please feel free to call us at: 224-400-9106
Need Repairs? Contact Us Now!
New Garage Doors of all Types

Custom Wood Garage Doors

Broken Garage Door Spring

Garage Door Section Repair

Garage Door Openers

Garage Door Cable Repair
Garage Door Service on all Brands

Safety Equipment

Weather Seals

Preventive Maintenance

24 Hour Garage Door Repair